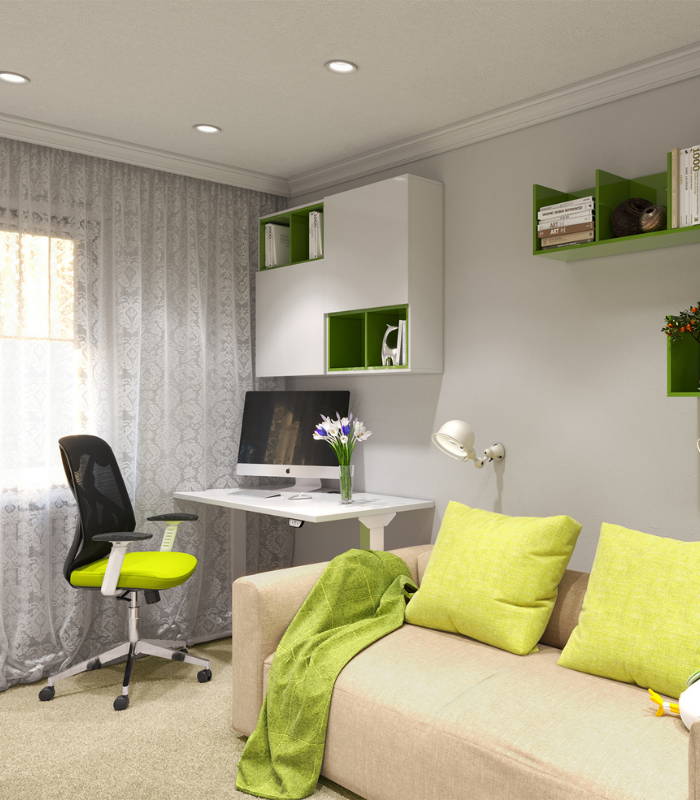 Standing Desks for Your Home Office
Elevate your home office with a height adjustable standing desk from Porvata. Made-to-order to your specifications without sacrificing lead time, Porvata's desks are dynamic, customizable, and ship to you in no time.
Ergonomic Home Office Desks
Porvata's Office Desks offer a modern spin on the executive desks of old. Sturdy, elegant, and expertly finished for your home, our Cardinal Collection is the perfect center piece for your home office.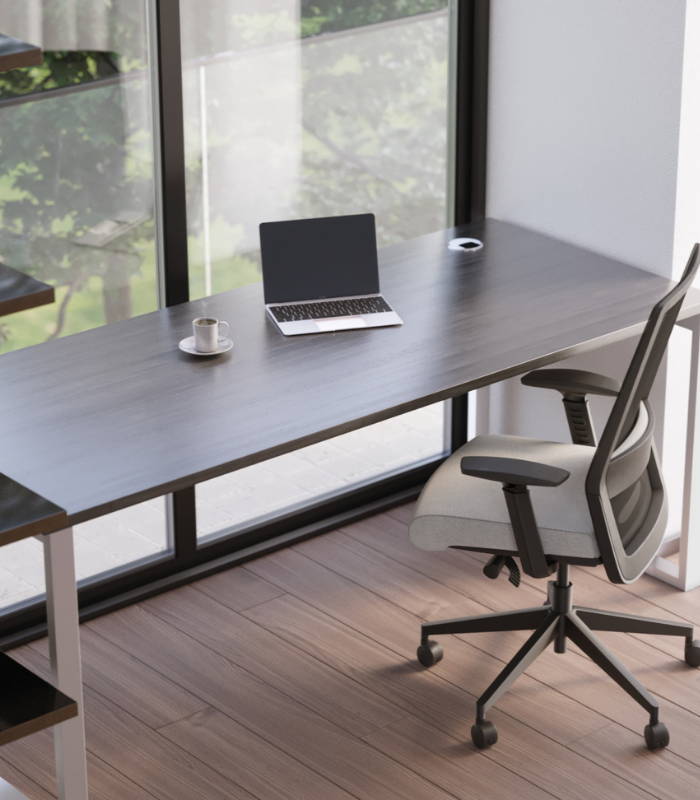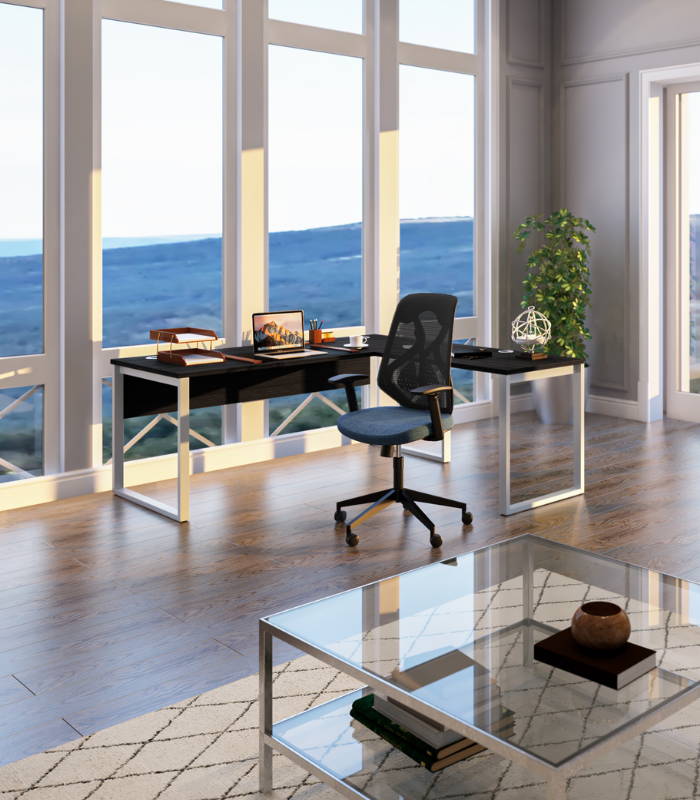 Custom L-Shaped Executive Desk
L-Shaped Executive Desks are meant for a heavy workload. That's why we at Porvata use steel legs and mounting plates to ensure your desk can tackle the workday with you.
90-Day Satisfaction Guarantee
Return any of our products in 90 days.
FREE SHIPPING
On all orders within the contiguous US.
ONLINE SUPPORT
Call or text (513) 866-2828.
Sign up to hear about our latest offerings, home office advice, and more!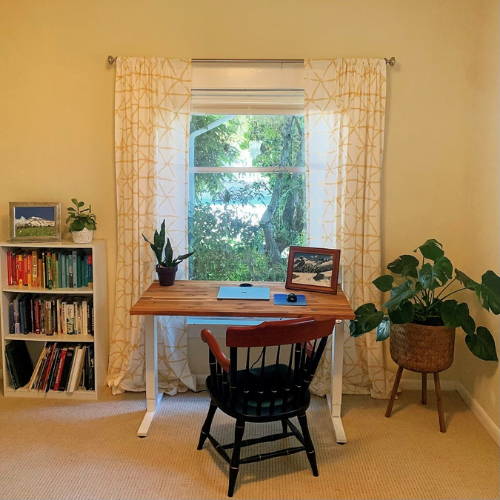 I've only had my new desk set up for a week, but since then, I've been able to get back to my old habits of late-night creative writing. It's been wonderful that this desk is able to reignite an emotional outlet for myself and create a mental space where I can sit down with the intention of being productive at work, or introspective on my current life. Thank you to Porvata and their team for providing such an invigorating, warm workspace – I'm excited to see where my writing takes me this year!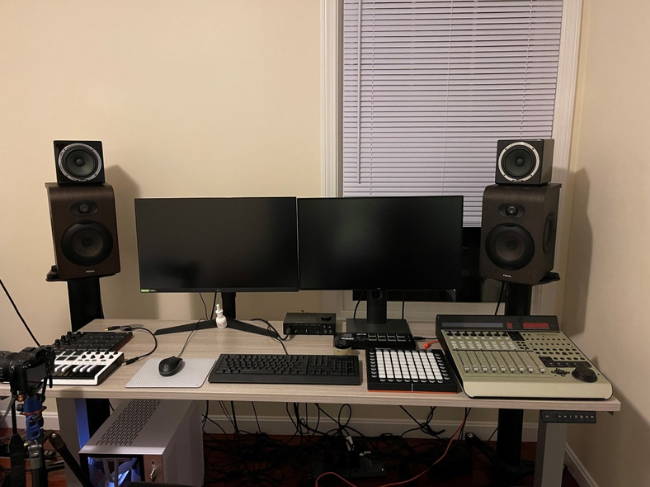 Porvata's office furniture works very well for creative spaces too! I bought my Atlas desk as part of a bedroom music studio and couldn't be happier with it. It is very sturdy, capable of precise height adjustments no matter how much I try to put on it. The measurement customization options on Porvata's website allowed me to fit a large array of MIDI controllers on my desk, but still have room to place speaker stands behind it. Finally, assembly was very straightforward and easy to follow. I'd recommend this to musicians and non-musicians alike.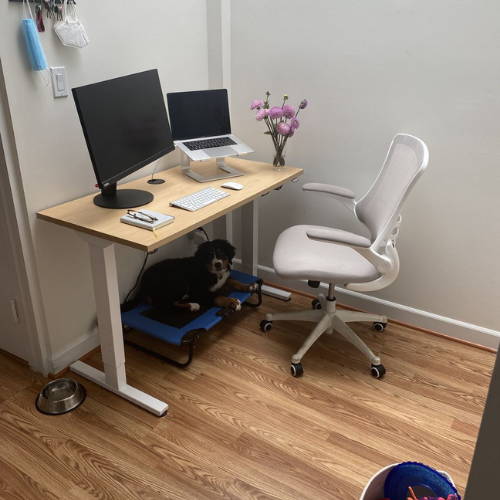 I'm so happy with my new desk! Working remotely for the past year, I've missed the standing desk at my office so I was ready to upgrade my WFH life. I have a small little nook in my apartment and needed the right design to fit the space.
The desk fits perfect giving me enough room to move around the nook area while still providing ample surface area for my belongings on the desk. The desk build was easy & straightforward with a simple QR code to access the instructions. The glide of the desk up & down is seamless and quiet. I couldn't be more happy with this desk!
Very sturdy construction and packaged very carefully. Also purchased the cable management tray and drawer separately. I feel like I have a real office again since taking a remote position!